TigoUNE supports Colombian peace project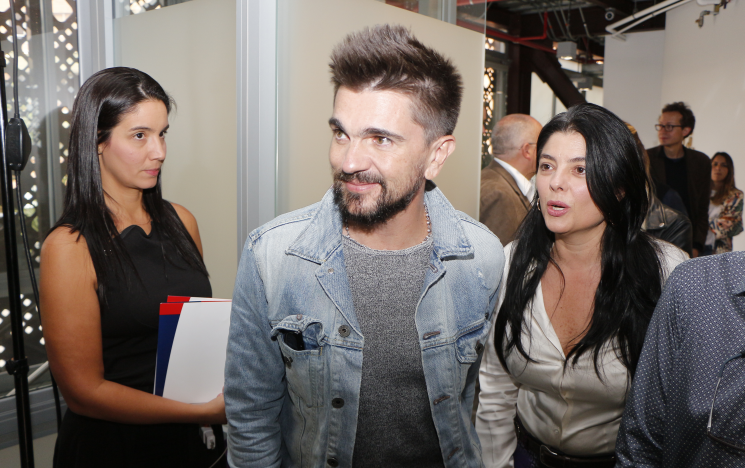 Colombian guitarist, singer, songwriter and leading activist Juanes has for many years made music an instrument of peace. In 2006 he set up the Fundaci
ó

n Mi Sangre (@fmisangre) in Medell

í

n, in order to create safe spaces where young people can discover and develop their powers as peace-builders. Ten years on, TigoUNE is supporting his latest project – Art Guitar – and donating towards projects that help children affected by conflict and violence. Here's how…

 

Medellín - May 2017: The idea was simple; ask some of Latin America's best-known artists to give up their guitars, then auction the instruments off to raise money for a good cause. 

More than a year later, a crowd gathered at Medellín's Museum of Modern Art (MOMM) to watch Millicom and TigoUNE, Colombia's second largest mobile and fixed line network operator, transform the idea into reality by handing rockstar Juanes, founder of the peace organisation Fundación mi Sangre, a donation in return for 16 of these guitars.

The fundraising project is known as Art Guitar. 

"In buying these guitars, we want to support the many different programs and projects that go towards creating a strong social fabric, supporting children and young people who have been affected by violence and conflict. This is our way to support the foundation," said TigoUNE General Manager Marcelo Cataldo.

According to Millicom CEO Mauricio Ramos: "We have a special commitment to the people of Medellín, known for their unbreakable spirit; and this donation gives us the opportunity to support a cause that is both dear to our customers, friends and colleagues here in Antioquia, and lies at the heart of our work as responsible leaders."

The auctioned guitars are to become a focal part of TigoUNE's new marketing campaign for Tigo Music, "We are made of music" (Estamos hechos de música), and will go on display around the country at various flagship stores.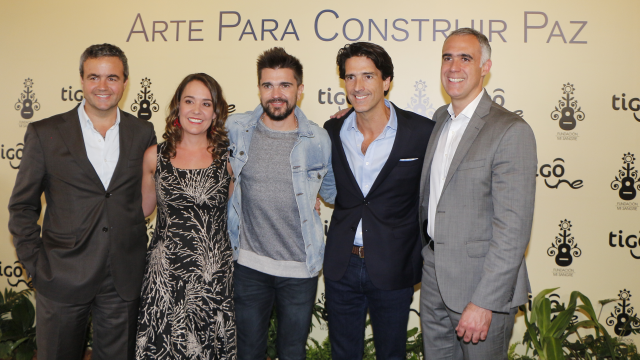 Juanes, Art Guitar's main architect, grew up in Medellín.
He began playing guitar at the age of seven and went on to sell 15 million albums worldwide. IN 2014 he released an exclusive live album - Tigo Music Sessions - for Tigo Music customers. 
According to Juanes: "Mi guitarra es mi alma. Mi arma de Paz." ("My guitar is my soul. My weapon of peace.")
In 2006, Juanes set up Fundación mi Sangre in response to landmine victims and in order to help a generation of youngsters affected by years of conflict. 
The Foundation promotes education-for-peace programs and uses art and culture within safe environments as tools to encourage creativity, empathy, learning, and to develop positive role models.
"It's our belief that peace doesn't just come from talks at a table; it also comes from the home, school and from among friends. And that's what we do: educate towards peace, through art and music," said Catalina Cock, Executive Director of the Foundation.
Click here for more information on Art Guitar.
The musicians who donated their guitars include: Alejandro Sanz, Juan Luis Guerra, Fonseca, and J. Balvin.