Tigo Wekeza: earning customers a return
Millicom has launched the world's first mobile money service to automatically pay out returns on mobile money accounts.
September 2014: Tigo Tanzania launched a first-of-its kind service this month when it paid out a return directly to 3.5 million Tigo Pesa mobile money customers.
The new service, launched as Tigo Wekeza (Swahili for "Tigo Invests"), will now provide customers with a quarterly return based on the average balance of cash held in their Tigo Pesa accounts.
The initiative is a world-first in several ways.
Customers do not need to register separately in order to benefit and any returns due are paid directly into their Tigo Pesa wallet. If a customer so chooses, they can nominate a non-profit beneficiary instead.
This month's back-dated return was based on average balances held over three and a half years.
Millicom's President and CEO, Hans-Holger Albrecht said: "This innovation reflects our commitment to develop mobile money into an even more attractive service and will extend financial inclusion further.
"It comes in a year during which we have already pioneered cross-border mobile money transfers with automatic currency conversion as well as a unique interoperability arrangement with other operators in Africa."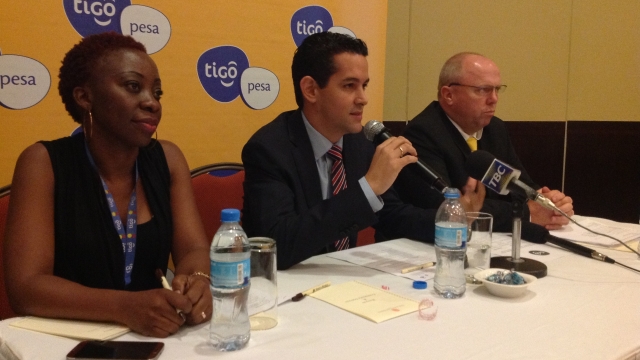 In Tanzania, Tigo has secured regulatory approval for its Tigo Wekeza service following new rules introduced by the Bank of Tanzania earlier this year.
To date, no other regulatory financial authority has instituted similar provisions. In Namibia for example, service providers are permitted to earn interest on pooled funds but payments made directly to customers are banned.
Tigo Pesa customers can now expect to receive an SMS message notifying them each time payment returns to them are due. Non-active users can benefit as long as they reactivate their account in response; while those that don't can access the funds at any later stage.
Tigo Tanzania's General Manager Diego Gutierrez said: "With Tigo Wekeza now in place, we expect its value to grow as more and more subscribers start and continue to regard Tigo Pesa as a store of value and wealth creation. We also expect to see widening financial inclusion in the long run."
Tom Phillips, the Chief Regulatory Officer of the mobile industry association, the GSMA, said in recognition: "This unique service is a further example of the many pioneering ways in which the industry supports inclusive financial and social policy goals.
"Congratulations to Tigo. I look forward to seeing other operators offering similar services."
Read the full Press Release here