Find out more about Millicom via LinkedIn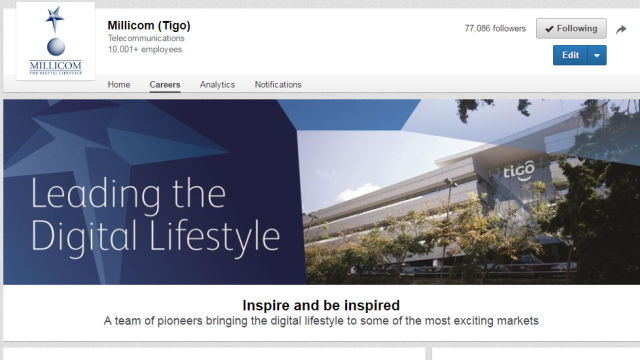 Scratch us and below the surface you'll discover a diverse and fascinating world of innovators and entrepreneurs all working together across a unique geographic footprint. These are the people who inspire and deliver change around them.
Find out more on our LinkedIn page and discover what career opportunities await you there.