New focused training program for Cable careers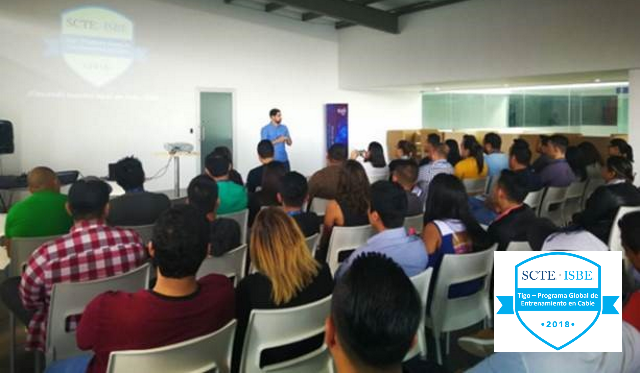 Millicom, which operates under the Tigo® brand in Latin America and Africa, offers employees, vendors and potential candidates, a unique platform to learn and embrace their entrepreneurial spirit. We help you to gain and master skills, influence and innovate, and own your career journey. Interested in being part of our technology team? Review our job opportunities here.
At Millicom, our purpose is to build the fastest digital highways that connect people, improve lives and develop our communities: as part of our strategy towards this, we are implementing new training initiatives that help our talented teams to acquire the key skills for success.
In recent weeks, Millicom has launched a development program named "Elevando nuestro nivel en redes fijas" (Improving our capabilities in fixed networks).
Our aim is to ensure all our people and partners working on our cable networks have the right levels of expertise to deploy, operate and maintain a world-class network infrastructure.
This comprehensive training program has been designed in partnership with the Society of Cable Telecommunications Engineers (SCTE), a non-profit professional association that works with Tier I cable operators like us to train and certify their workforce. Its role is to promote the advancement of technology, standards and workforce education related to cable telecommunications engineering. 
We have launched the program in all of our Latin American operations as well as our Miami office, and included 700 of our people who work on the design, deployment and maintenance of our network, as well as the installation and support of our equipment in customer homes.
Modules include training on key aspects of good quality customer service, for e.g. Wi-Fi installations, configuration and troubleshooting.
We will be inviting our partners and providers to complete the "Elevando nuestro nivel en redes fijas" program as well, to ensure they have the required level of knowledge that we aim for.