One learning organization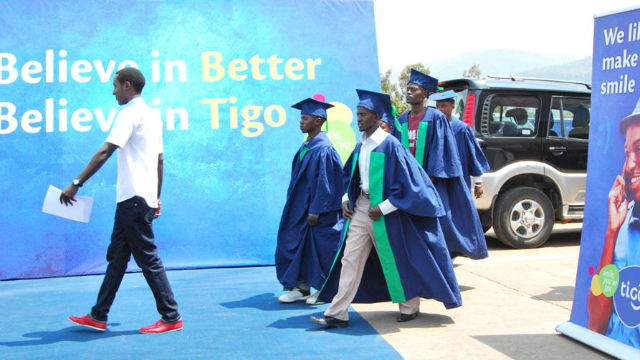 We reach across four continents, but we all learn together.
Our markets demand more from us every day - our people must be always prepared to tackle new challenges. 
We are committed to the long-term career development of our colleagues. Training in Millicom happens not only in the classroom, but through on-the-job, blended learning, performance appraisal, mentoring, short-term internal transfers and many other opportunities.
Through Millicom University, we deliver Learning and Development experiences that really matter to our people and our business. 
The Millicom University is founded on three main pillars:
1. Management and Leadership Development - programmes with focus on team leadership, interpersonal skills and change management providing support to leaders who manage our ever increasing business complexity.
With more than 550 managers trained in Africa and Latin America in the last 18 months, the Tigo Leadership Essentials programme has proven to be a success. Following our "Demand more" ethos, we continue developing our leadership offer through programmes such as Change Management.
2. Functional development - of soft and hard skills via our "cloud" learning solution.
Millicom University Learning Management System provides training content to our people in emerging markets at an affordable cost. Now available to more than 8,000 of our employees, the system offers access to over 3,500 world-class trainings from world-class vendors and top universities. 
3. Tigo Sales Schools - offering support and development for our customer facing roles.
In the past year, we have trained more than 5,000 freelancers and agents in seven operations where the initiative was launched. In 2014, we aim to launch the Tigo Sales School in all operations in Africa and Latin America and include all our sales, care and distribution channels.
This year we will also include special content to support strategic initiatives such as Mobile Financial Services, Cable & Digital Media and Tigo Business, thus meeting the complexity of our digital lifestyle offers.
We aim to create a sustainable business environment based on local talent in the markets where we operate and the Tigo Sales School is a testament to that vision.