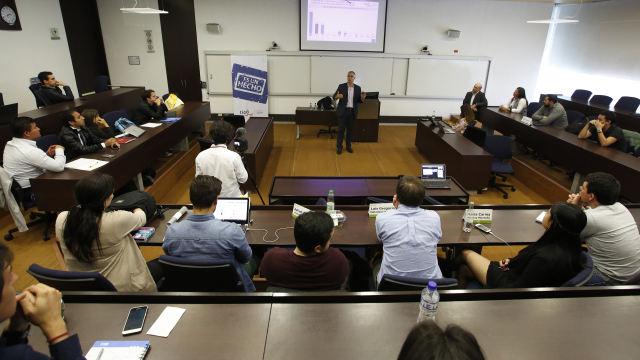 OCTOBER 2017: Tigo Leaders MBA Program update
In January 2018, Millicom plans to hire a group of MBA graduates as part of its Tigo Leaders MBA program. This group will then participate in a two-year accelerated development experience that will help build their leadership skills. This recruitment phase is now underway in Latin America, where Millicom is participating in activities linked to the top MBA Business Schools in the region.
Most recently, we took part in INCAE's boot camp designed for their Global MBA class of 2017. In Costa Rica, we came away with very positive experiences, interacting in a unique way with INCAE's academic staff and alumni. In order to get to know the students, we engaged them in a role-playing environment - a five-hour computer-based business simulation exercise. Working in four different teams, they were asked to create a company and run it through various key cycles towards a successful outcome, adjusting their strategy according to changing market conditions.
The exercise allowed us to assess their business acumen, collaboration sills and leadership attributes in an engaging and innovative way. It was also great fun for the students themselves. Whilst we were able to create value for them, we strengthened our own important relationship with INCAE ahead of future activities.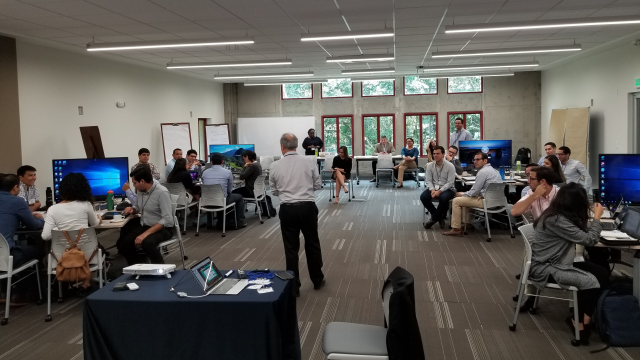 We have also visited Los Andes University in Colombia where Marcelo Cataldo (Tigo UNE President) spoke with MBA students about Industry trends, our company and the MBA program. In October, we have plans for further activities in IPADE (Mexico) and Pontificia Universidad Catolica de Chile in Guatemala.
We are always on the look out for talented men and women to join our exciting company. Click here to find out more about our MBA program. Get in touch! 
Luis A. Torres. VP, Global Talent Management