Bringing "Sangre Tigo" to Life
At Tigo, we are proud that our work has purpose. We transform lives and communities by increasing access to digital highways for millions of individuals and hundreds of thousands of businesses.
Our employees are at the heart of this transformation. They are the passion and fuel that serve our purpose and the essence of what we call Sangre Tigo.
Sangre Tigo is the DNA of our company culture. It is our identity today and our continued aspiration for the future. A 2018 survey involving more than 11,000 employees within the Tigo leadership team and across all our markets provided the foundation of our Sangre Tigo cultural framework. In 2019, we solidified this framework by clearly articulating Tigo's four pulses, which encompass the key values, practices, behaviors and beliefs that we all share.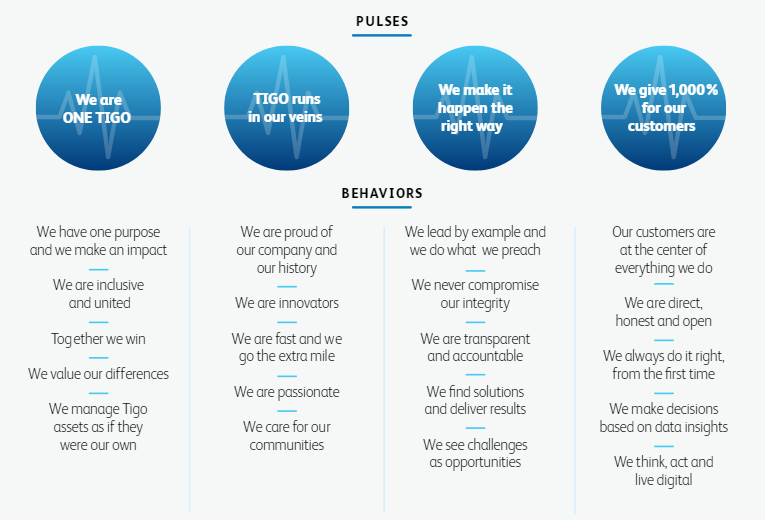 To bring Sangre Tigo to life, in 2019 we initiated a series of dynamic and interactive workshops designed to provide employees with clarity on our workplace culture and values. We expect to have rolled out these workshops to all ouroperations by the end of 2020.