Luis Sanchez
Regional Compliance Manager, LatAm - 2017 
"The most fulfilling part of my job is that I get a chance to contribute to the improvement of the company's organizational culture."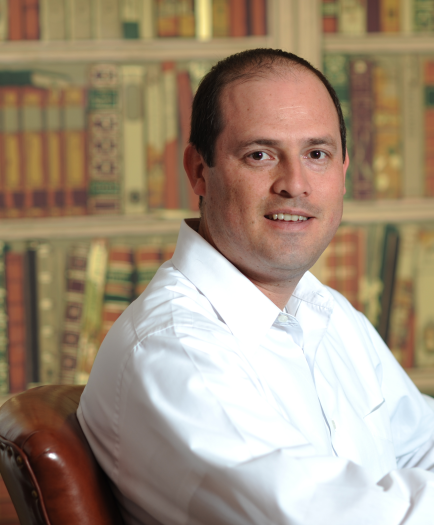 I started working in Millicom as a part of TIGO El Salvador's senior management team in 2012, as Integrity Manager. My functions were basically to promote an ethical culture and work with the organization to establish the adequate procedures that could prevent, identify and minimize risks in the El Salvador operation.
In 2013, I was promoted to oversee five operations in Central America as their Compliance & Ethics Manager. This gave me the opportunity to work and learn from different types of leadership teams, while also getting to know the different customs and cultures in the region. Generating trust is an important factor in my line of work. Once you achieve that it opens the door to truly getting to know the people, the areas, the company, and to understanding all the advantages and areas of opportunity that surround them.
As of September 2017 I have headed the Compliance & Ethics department for the Latin America region, based out of Miami. This is an incredible opportunity not only because it reassures me internally that I am doing things the right way, I also consider it to be one of my biggest challenges so far. I am extending my role and responsibility to three more of our South American markets; I get the chance to work with colleagues who manage strategy for Latin America, to learn from them, and observe the key considerations that form their respective decisions. Most importantly, I continue to promote our values and ethical standards throughout all levels of the organization.
Ethics is a really broad and complicated subject. Sometimes you have the opportunity to witness a person adopting one of our company's values in their lifestyle and promoting it in their families, and there is nothing more fulfilling than that. The kindness of the compliance and ethics profession is that it accepts all types of people, personalities, professions or backgrounds, and we get the opportunity to change culture in a world where ethical standards are definitely often not a priority.
Coming to Millicom has been one of the hardest and greatest decisions I have ever taken. Not only did I change country when I moved to its main office in Miami, I also joined a new community, a new field of services, and new people. As time passes, I love the company more, I wear the t-shirt with pride, and I consider myself to be a champion of the trademark Digital Lifestyle that we promote.
Millicom is a fast paced company with "change" being the most constant thing. You need to adapt or get out of the race. Having said that, I wouldn't change it for anything. We reach for the stars and the sky is our limit.