Monyka Moretta
Territory Manager, Tigo Bolivia
"I am grateful to have grown my career within one of the best, if not the best, companies to work for in Bolivia," says Monyka Moretta, who joined Tigo 18 years ago in 1998 as an intern.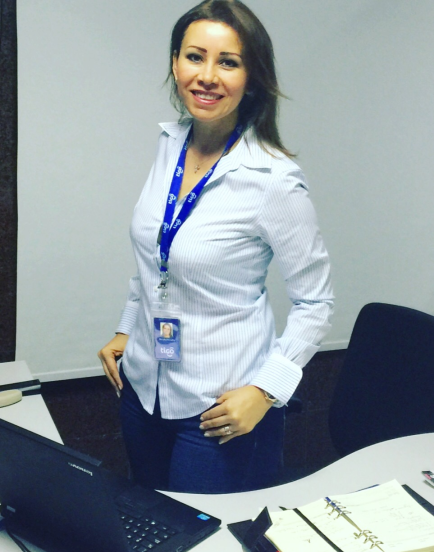 As Territory Manager based in Santa Cruz, Monyka is now 41, happily married to Miguel and the proud mother of three children aged between twelve and 20.  
She has worked in sales, in customer service and corporate accounts, in marketing, and has been promoted to several product and management roles. "I feel fulfilled and successful as an individual, but I am still ambitious to achieve more in my career," she says. 
She attributes her work ethic to her mother who raised four children single-handedly and who insisted education came first.
Monyka graduated from university with a degree in Commercial Engineering and later completed an MBA from UAGRM Business School. She is now close to finishing a Master's degree online in Digital Business Management from OBS Business School whose main academic partner is the University of Barcelona. 
Her family and her career choices are all closely tied together. "The pride my children take in my professional career motivates me."
At the same time, she acknowledges the importance of keeping a work-life balance. which she does in many ways. At weekends, she'll regularly pack three hours of study in during the evenings, but she's also part of a close church community, loves to grow orchids, to spend time with her family in the gym, to travel and to learn all about healthy food. 
"Tigo has given me exceptional opportunities. I feel treated as an equal, as capable as any man, and am able to focus on growing my managerial abilities in order to create high performance teams. 
"I consider Tigo to be the University of my Life. Day by day, working here has been a constant learning experience."
Her best experience so far has been to witness the arrival of the Internet, the launch of mobile financial services and a transformation of Tigo's sales team.
"I can say I am part of the team responsible for taking The Digital Lifestyle™ in Bolivia to the next level," Monyka says with pride.