Abdul Malik-Adam
International Business Manager, Ghana
"Every day starts with the Financial Times: It's the first thing I do. You've got to know your landscape."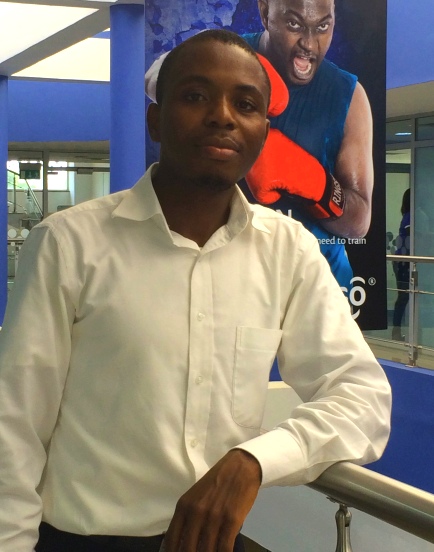 The drive and energy in Ghana's economy right now is an attractive proposition for young, educated and skilled entrepreneurs.
At 33, Abdul Malik-Adam, who studied business at high school, has a first class degree in Social Science, an MSC in Development Management and Global Economics from the London School of Economics and an MBA in Finance and Entrepreneurship from Kingston University, UK., is one of them.
His work experience is wide-ranging, from his year of National Service working for the United Nations Development Programme (UNDP), to research consultancy, to private equity.
"I've worked in the private and public sectors, looking for ways I can use the market economy to solve basic needs, to create really good customer value. I'm asking, 'What is it exactly that customers are getting from the product'?"
He grew up in Kenyasi, in the agricultural and mining region of Brong Ahafo, 365km (228 miles) northwest of the capital Accra, in a large family where everyone was expected to excel. "We're very industrious. Everyone in the family had to work very hard. You had to be able to work your way through."
As the youngest of seven, he was taught to see a world with limitless opportunities, to "make sure that you put your best into whatever you do, to the best of your ability".
"Very few people inspired me when growing up, so I looked to my uncles who were doctors."
He is recently married, and is passionate about football (Chelsea and Real Tamale United). "There's a lot of management and a lot of strategy involved. It's not just about enjoying the fun. There's everything that is going on off the field as well. You see the same dynamics going on in the corporate world."
He joined Tigo Ghana in early 2012 and successfully managed a portfolio of VAS and voiceproducts leading to two industry awards for the Tigo brand. In October 2014 he was awarded Africa Pricing Analyst of the Year and has recently been selected to join the Africa Pricing / Commercial team in London for a three month secondment.
As Tigo Ghana's newly promoted International Business Manager, his outlook for the next three to five years is? "I want to develop myself and take a key strategic position in this company. That's my ambition."