Hernan Dario Fuentes
Head of Business Operations Centre and Distribution, Honduras
In his early 20s, Hernan Dario Fuentes became the first member of his family to obtain a university degree.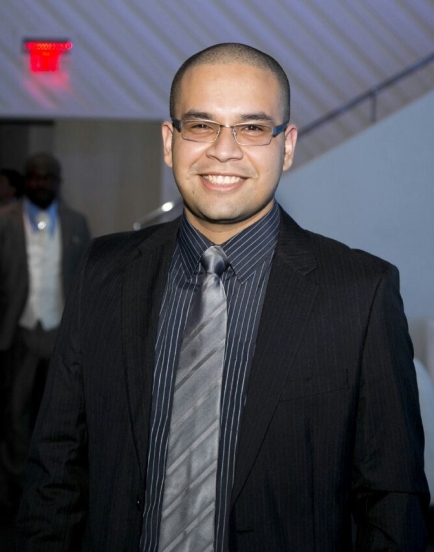 Now, aged 29, he is Head of Business Operations Centre and Distribution for Tigo Honduras.
Speaking from his Tigo office in the Honduran capital Tegulcigalpa, Hernan says he started working at 14. The sudden and unexpected death of his father came three years later.
Being the oldest son, people expected him to become head of the family. "I wasn't frustrated. It motivated me. If could change anything from my past, I would not change a thing. When I took on these responsibilities I did so with the hope that I would be what my father was. Even if I was only ten percent of what he had been, I would be very proud."
He learned to sell and to manage a business through helping his mother, a sole trader, and later became the first member in his family to get a place at university.
That's when he sold a cow his uncle had given him.
The cash went into a business start-up, buying and selling accessories such as baseball caps and investing in a "tigo fijo" fixed phone line service so he could sell call-time to students on campus.
His CV can also list mechanic, carpenter, painter, chauffer and teacher at various times, before he finally graduated. But it is the selling that he loves. "I can sell. And I love doing it."
In 2007 he became a consultant; two years later he joined Tigo Honduras as a Data Warehouse analyst. He has moved ever since towards the commercial interface of technical operations.
He sees himself as a strong planner and applies the same organizational rigour to his personal life as he does to his career. "It was important for me to plan my life."
Coming from humble roots, he feels a strong sense of responsibility towards fellow Hondurans who "have to decide whether to eat or to study" in a country caught up in gang violence.
"You have to learn how to accept it and accept that you are and will be part of the change."
He is passionate about his work. "I'm very proud of my team. They are important for the daily execution of the business."
His family is what motivates him the most, competing for his time and attention (he is married with one daughter).
At work he says, "Sometimes I don't even realize the time of day."
Aha. If there's one thing you could sell to Hernan the salesman, it would be time