Chad - 3.12 million customers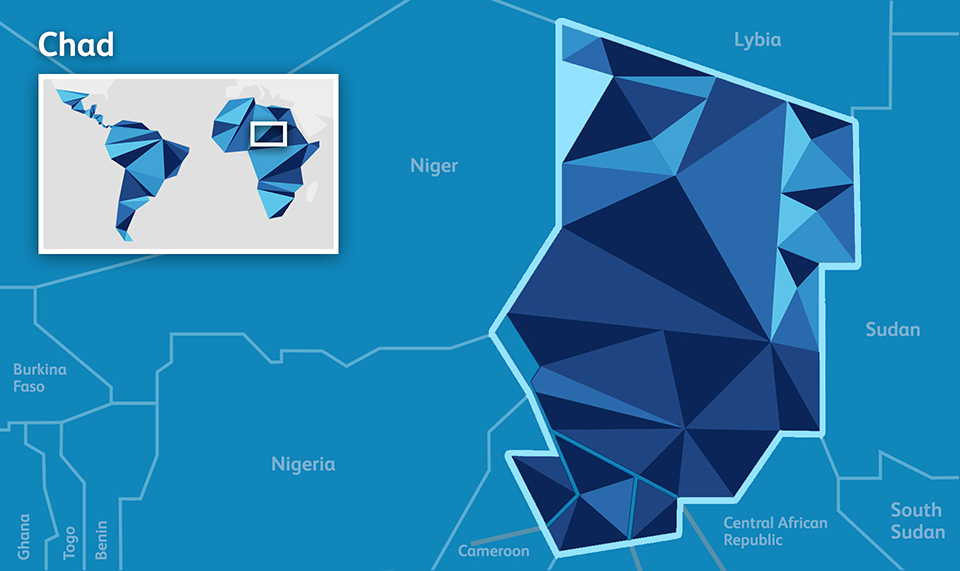 Data Statistics
World Bank 2015

---
Population: 14.04 million
---
GDP real growth: 1.8 % 
---
GNI per capita: $880
---
Mobile penetration: 40 % 
---
Internet penetration: 2.5 %
---
Millicom
Equity holding: 100.0 %
---
Mobile market share: 53.1 %
---
 Mobile customers: 3.12 million
---
Market position: 1 of 3
---
 Services: Mobile, MFS, B2B
---
Transforming lives in Chad
Tigo Chad launched in 2005 and is the largest mobile network in Chad offering mobile voice communications, 2G, 3G and 4G (LTE) technology, and mobile financial services to more than 24 per cent of the population. In 2014, Tigo was the first to launch 4G in both Chad and the central African region. It currently has two thirds of the market share for broadband services.
Connecting to the digital lifestyle
We are committed to investing in Chad's digital transformation with network coverage from 570 sites that cover more than 86 per cent of the population. 
As part of Millicom, we became the second cellular network to operate in Chad when we launched in 2005, and as the leading provider we achieved 30 per cent acquisition growth in 2014.
Chad's revenue grew modestly in 2015, impacted by the worsening macro-environment and security concerns. The subscriber base grew by 9% and mobile data continued to experience strong momentum. We see interesting opportunities in the untapped B2B market and have set up a specialist team focused on delivering products and services to this market.
In 2015, we launched a ground-breaking community savings product called Tigo Paare, aimed at driving greater financial inclusion.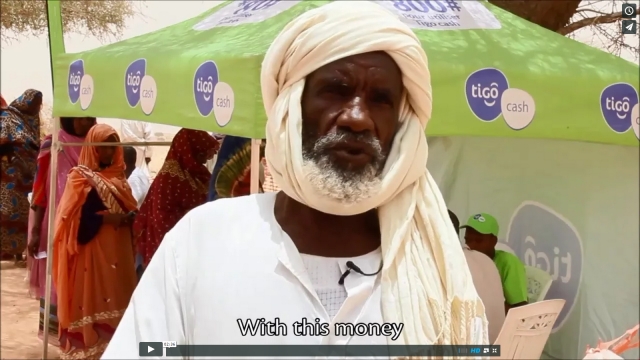 Today, 'Tigo Cash', is helping to change the financial landscape in Chad, with more than 460,000 active customers, providing many with first-time access to banking.
Tigo Chad is seeing a notable increase in affordable smartphone penetration and data revenues. Its business brand - Tigo Business - will launch in 2016 following the completion of a new state-of-the-art data center which went live in November 2015.
Tigo Chad's Facebook page is the most liked in Chad, with more than 95,000 fans. 
Boosting the economy
We are a catalyst for growth, investing in local talent, connecting people and building Chad's digital infrastructure. More than 97 per cent of our staff is locally recruited, and we invest in their long-term skill development through in-house or external training.
We employ 310 people directly and close to 100,000 employees indirectly across the country. In 2014 we recruited 77 new people and conducted 13,275 hours of training for our staff. In November 2014, Tigo Chad became the first company in the country to receive an ISO 9001 V. 2008 quality management standard certification, for its call centre operations. 
Today we are investing approximately 1 million US dollars per week to extend and modernise our network and plan to invest over 200 million US dollars in the next five years. We are proud to be a responsible corporate citizen of Chad who contributes to the country's economic growth.
Acting responsibly
Tigo works together with various other organisations to improve the lives of Chadians and promote social and economic development. 
We have an exclusive digital partnership with the three main universities in Chad, nurturing future brand ambassadors and contributing to the socio-educational development of the country.
Our 2014 Digital Changemaker Award winner Didier Lalaye developed a mobile device to provide affordable and convenient testing and treatment for children in remote areas infected with bilharzia. During 2015, he tested 1,675 children, diagnosing 419 with bilharzia and delivering treatment to them. He has partnered with Tigo to provide three toll-free hotlines that the public can use to access information and request test collection at home. He is now scaling his impact with three mobile labs and ten mobile units
In 2014, Tigo Cash, with the non-government aid organisation Action Contre La Faim, helped to distribute financial support put forward by the World Food Programme in western Kanem, in response to food insecurity.
Through our partnership with Malaria No More, we can reach areas affected by the disease and educate the population via SMS on ways to avoid malaria, the deadliest health factor in Chad with more than 600,000 cases per year. 
We regularly contribute to access to clean water by building wells in remote areas and actively support various orphanages across the country. We have also partnered with Reach for Change to promote social entrepreneurship among Chadians. Tigo is proud to play a role in the development of Chad's entrepreneurs and future leaders.