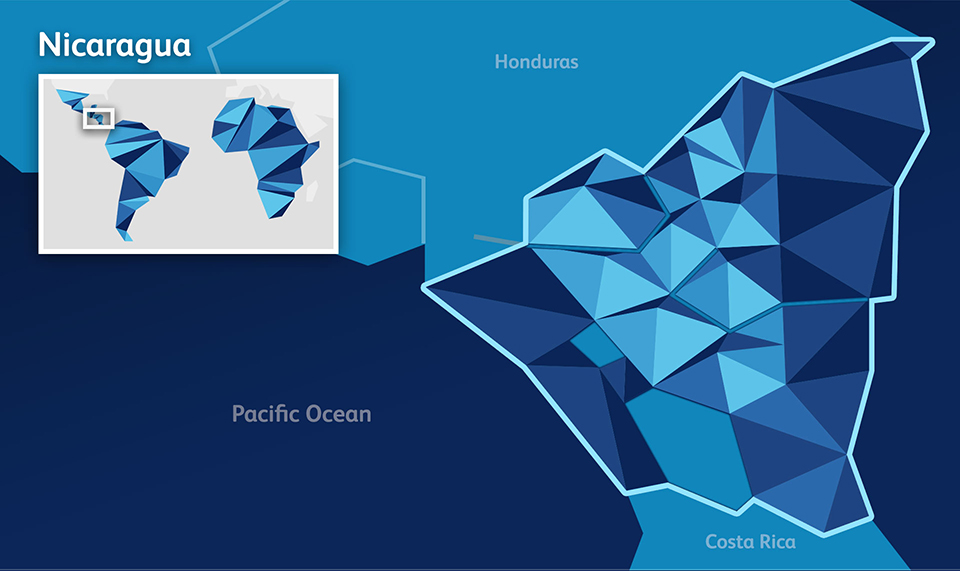 Data Statistics
World Bank 2015
---
 Population: 6.082 million
---
 GDP real growth: 4.9 % 
---
 GNI per capita: $1,940
---
 Mobile penetration: 115 % 
---
 Internet penetration: 17.6 %
---
 Millicom
---
 Equity holding: 100.0%
---
 Fixed broadband, VoiP and solutions penetration: 58%
---
 Market share: 32 %
---
 Market position: 2, Cable (Fixed Broadband) 
---
 Services: B2B
---
Tigo Business
Millicom's Tigo Business brand in Nicaragua operates a fibre and wireless network that is exclusively dedicated to the country's corporate sector.
Our operations evolved from the fusion of brand Navega & Amnet in 2013. They compete with three other corporate network operators that combine mobile voice, 3G, 4G Networks and cable broadband.
Tigo is a strong brand that enjoys prestige and a reputation for quality among its corporate clients, offering services that include: Local data, International data, corporate Internet, value-added solutions such as video security, video conference, equipment leasing, and Wifi systems.