Sustaining a Culture of Compliance & Ethics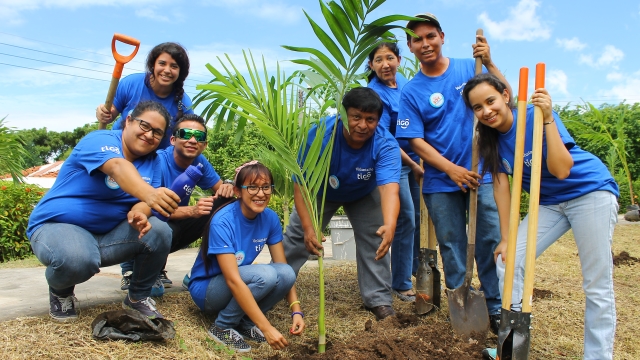 Millicom's range of mobile services, cable TV and broadband are available in 13 markets in Africa and Latin America, connecting people for the first time to the internet and making The Digital Lifestyle a reality for more than 53 million people.
The business is sustained by thousands of employees in our local operations and our regional offices and global headquarter.
We work in multiple geographies and as a natural part of our daily work we frequently interact with the local communities. Due to our unique geographic footprint, we face a diverse set of cultures, traditions and practices, laws and regulations.
At Millicom, we all are responsible for understanding the important legal and ethical issues that affect our business. All employees are expected to act with integrity at all times and Do Business the Right Way. Integrity means more than just complying with the law; it means acting in an ethical manner as described in the company's Code of Conduct.
In order to assist our employees and the external parties we interact with, the Company provides a Global Compliance Framework with written policies and procedures as well as training and independent monitoring and assurance.
The Global Compliance Framework
The Global Compliance Framework is group-wide and consists of seven key elements. These elements are:
Organisation & Culture: Tone from the top and fostering a culture of ethics & compliance.
Risk Management: Identifying, assessing and managing risks associated with our business activities.
Standards & Procedures: Written rules and principles to help employees and third parties do business the right way.
Training & Communication:

 

Providing induction and on-going training to employees and third parties where relevant.
Monitoring & Evaluation: Internal and external reviews of our internal control environment and adherence to policies, laws and regulations.
Case Management & Investigations: Standard process to detect any potential or alleged breaches of policies or laws and regulations and promptly respond and act upon such breaches.
Reporting: Regular reports to the Executive Committee, the Audit Committee and the Board of Directors in order to provide assurance on the compliance framework.
Transparency requirements: Millicom's UK tax strategy disclosure  (PDF) 
As appropriate, and consistent with laws and regulations, we will from time to time amend and update our policies to ensure compliance.
Global Compliance Officer
Linda Peralta serves as the Company's Global Compliance Officer and is responsible for overseeing Millicom's global compliance programme.
The Global Compliance Officer works to address risk areas and ensure adherence to our policies and standards. Additional compliance support is provided by groups and individuals in areas such as Legal, Security, Internal Audit, Human Resources, Finance, Business Control and Corporate Governance.
The Global Compliance Officer reports to the General Counsel & Company Secretary and makes regular reports to the Millicom Executive Committee and to the Audit Committee of the Millicom Board of Directors.
The Global Compliance Officer heads the Compliance & Business Ethics department, which is responsible for administering all aspects of the Compliance Programme, including the policy governance framework, training programs and managing the Millicom Ethics Line.
Corporate Compliance Committee
Millicom has established a Corporate Compliance Committee to oversee the worldwide Compliance & Business Ethics Programme, promote a culture of compliance and ethics, effectively balance risk with business objectives, and provide clear rules and guidelines.
The Corporate Compliance Committee supports the Company's efforts to ensure that its business is conducted appropriately in every country in which it operates around the world. The Corporate Compliance Committee's responsibilities include reviewing key compliance risks and associated mitigation plans and ensuring that compliance and business ethics related strategic initiatives are appropriately prioritized, resourced and tracked.
The Global Compliance Officer acts as the Secretary of the Corporate Compliance Committee, which comprises all members of the Millicom Executive Committee. These senior leaders also promote cross-functional alignment of compliance activities through their membership on the Corporate Compliance Committee.