CR Reporting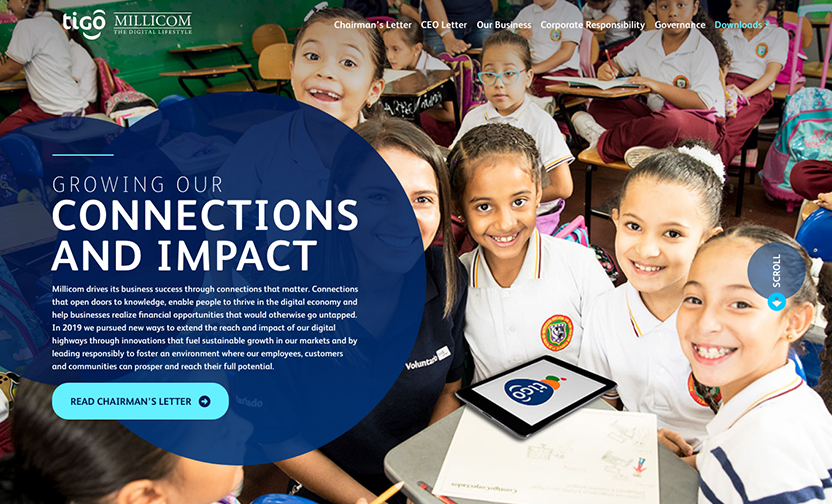 Our aim is to have targets, measures, and transparent communication on our progress and challenges for all of our most material corporate responsibility (CR) issues.  
Our main means of communicating this is in our annual Corporate Responsibility report. We also publish quarterly updates together with our financial results.
Millicom Corporate Responsibility reports
Millicom Law Enforcement Disclosure (LED) reports
Reporting in our markets 
Some of our country operations publish stand-alone Corporate Responsibility reports or Communications on Progress, as part of their commitment to the UN Global Compact. 
To access TigoUNE's Sustainability Report 2015 (Spanish), click here.
To access Tigo El Salvador's latest COP report (2014), please click here
To access Tigo Bolivia's latest CR Report 2016 (Spanish), click here
Policies
Publicly available policies and voluntary standards adopted can be found here