Connected with purpose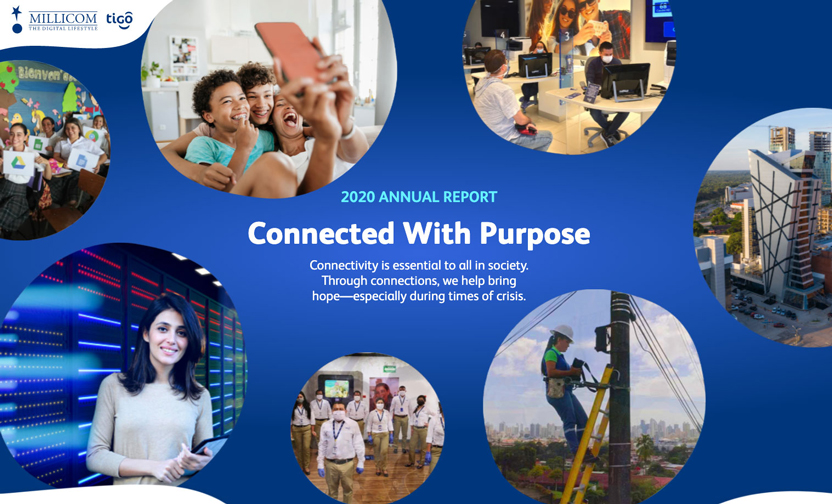 Although the hardships of an unprecedented global pandemic tested our resilience as a company in 2020, it also reinforced our deep commitment to Millicom's purpose:
To build the digital highways that connect people, improve lives and develop our communities.
More than at any other time in Millicom's 30-year history, in 2020 our customers relied on us to keep them digitally connected while they were forced to be physically apart. We rose to this challenge with unity, integrity, caring and a willingness to give 1,000% — the hallmarks of our Sangre Tigo culture.
Annual Report 2020
Standalone Reports