Connect. Grow. Thrive.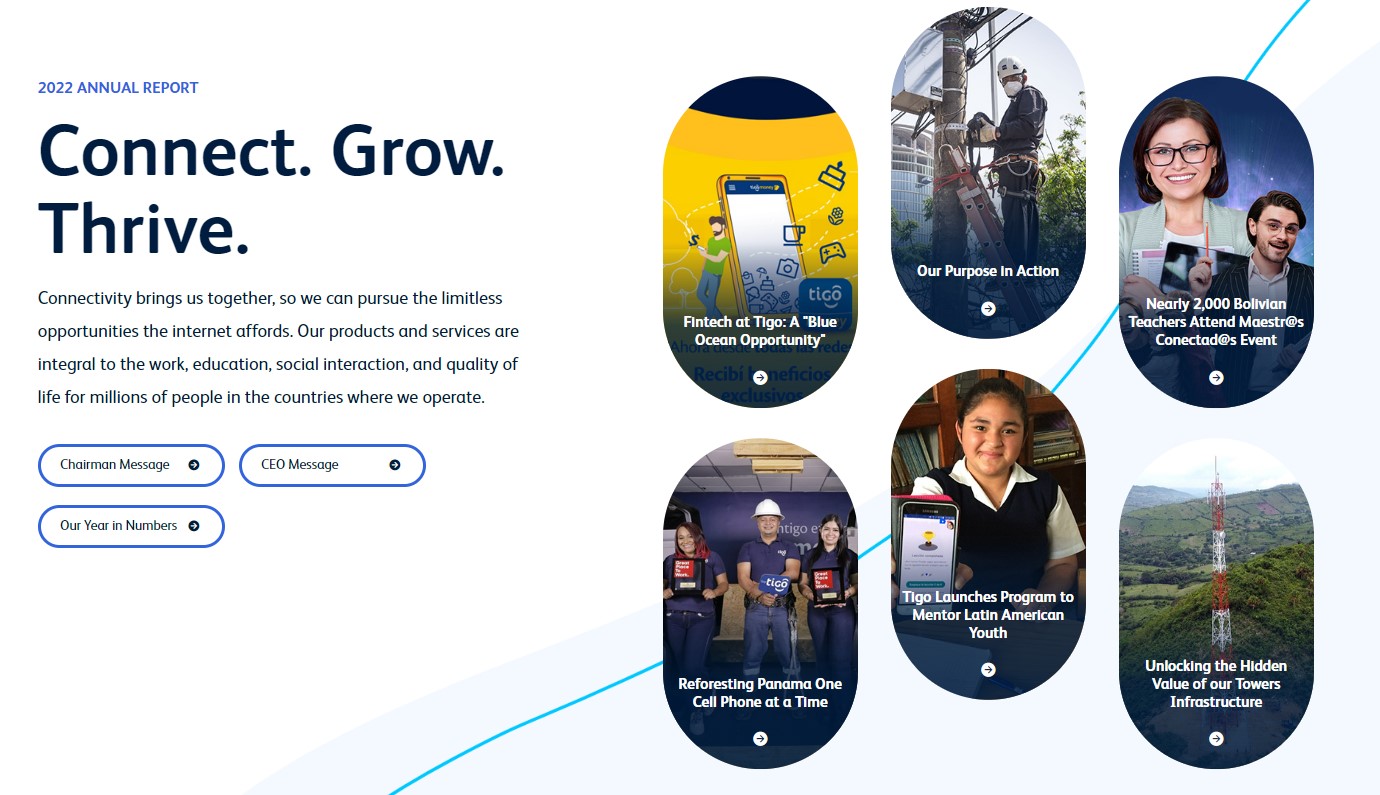 Connectivity brings us together, so we can pursue the limitless opportunities the internet affords. Our products and services are integral to the work, education, social interaction, and quality of life for millions of people in the countries where we operate.
The 2022 Annual Report highlights Millicom's exceptional performance and clear business focus through continued investments to bring connectivity to the communities it serves.
Annual Report 2022
20-F
Standalone Reports