Is your company ready?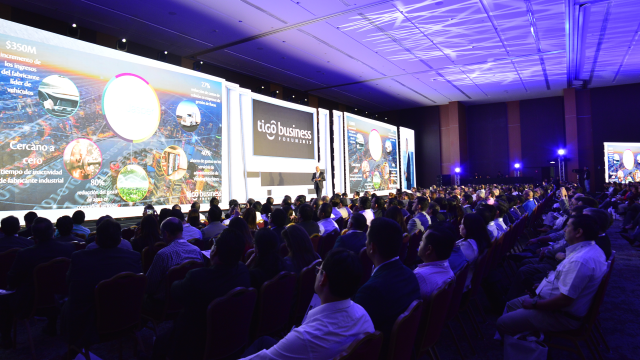 You don't need a digital strategy these days. What you need is a business strategy for the digital age.
The number of small and medium-sized businesses (SMBs) in our markets has more than doubled in recent years with an estimated one million-plus SMBs now registered.
Increasingly, their commercial success depends on being connected, on web-based customer communications and services, on online distribution and sales, as well as business-critical functions in the Cloud.
For our Tigo Business brand, which currently serves 240,000 SMB customers in Africa and Latin America and generates close to a billion US dollars, we see opportunity ahead.
Already, in the past two years, the brand has transformed from a pure value challenger to a world-class solutions provider.
In 2017, Tigo Business secured landmark, multinational deals by delivering the only state-of-the-art datacenter facilities (VIDEO) in Chad, Ghana and Tanzania. Our approach of building, educating, and partnering helped us grow our client base by 16.4%, adding 36,000 SMB new customers. We believe the brand has scope to grow faster.
We are expanding our high-speed digital infrastructure, investing in further Tier-3 datacenters and Cloud services, enabling with our mobile money products and improving frontline delivery.
Our strategy is to selectively evolve our portfolio into information and communication technology-managed services, while avoiding excessive fragmentation and operational risk.
And as part of this, we will continue to broaden our Tigo Business Forum (TBF) program of speaker and interactive events across the region. The TBF has rapidly established itself as one of the largest of its kind, and positions our brand as the partner of choice for tomorrow's business men and women, and budding entrepreneurs.
Find out more about what our B2B can do for you: 
Data Center White Paper <here> 
Tigo Business Data Center Services <here>
Tigo Business White Paper <here>