Are you business-ready?
Through Tigo Business, we have been supporting and helping B2B (Business to Business) customers across the region in their transformations to embrace new technologies to grow their businesses.
Tigo Business has developed and continues to develop a rich product portfolio and customer service models aligned with different B2B customers in various segments.
Small and Medium businesses rely on Tigo Business products for their internet access and mobile and voice services as, increasingly, commercial success depends on selling and connecting with their customers physically and through the web.
Large and multinational companies have strongly embraced their transformation towards the cloud as they have to become more agile in a constantly changing environment. Cybersecurity risks are increasing with new threats being introduced daily.
Governmental entities have engaged with Tigo Business to modernize and digitize the interactions and services they provide to their constituencies—helping governments bring digital connectivity to remote schools and hospitals so citizens can use remote learning and telemedicine and use all the benefits that cloud technology can bring.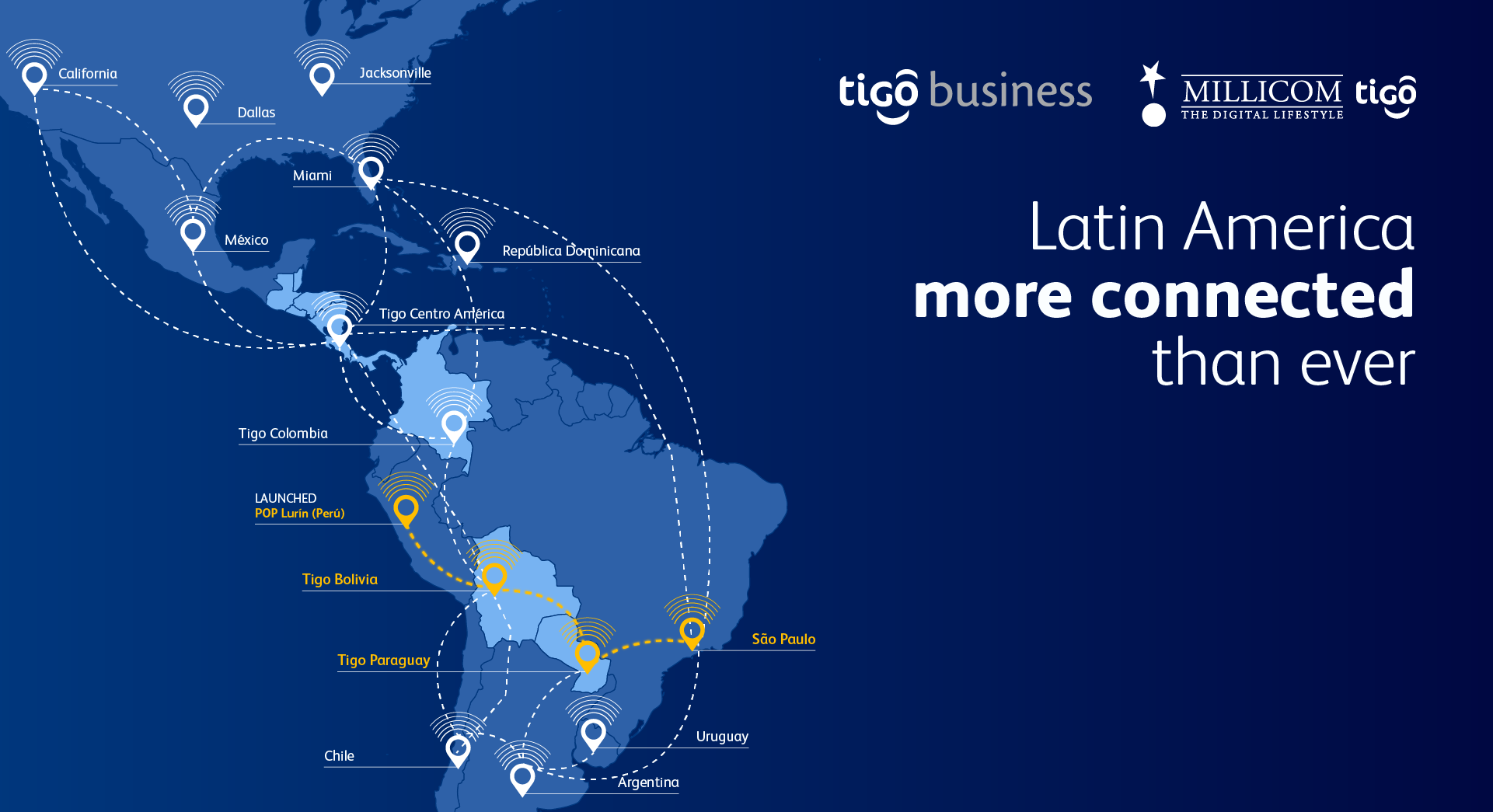 We fully understand that our Tigo Business customers need reliable, consistent connectivity. Their livelihoods depend on uninterrupted access to the tools and services they need to succeed. We have built the most powerful integration of terrestrial & subsea networks in the region.
We have built data centers with local public and private cloud capabilities as some applications need a low latency capability to function, including the sovereignty of sensitive data. A Fabric of federated local cloud zones that cover every country where we operate and work as one.
In 2021 we introduced the regional Cloud Center of Excellence to help our B2B customers migrate and operate in the cloud, whether in our Tigo Business private and public clouds as well as hyperscale's public clouds, as we understand that the path to cloud computing is a multi-cloud environment.
Cybersecurity protection in today's world is a must; for this reason, we built our Regional SOC (Security Operations Center) capability with strategically located centers with certified engineers that monitor and defend our B2B customers 24x7x365, and through our firewall as a service, Secure SD-WAN and a wide portfolio of cybersecurity solutions.
Find out more about what Tigo B2B can do for you by visiting our Tigo Business webpage.