Financial inclusion for the unbanked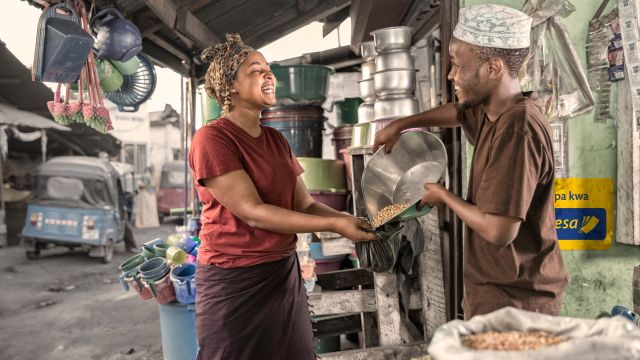 Mobile money has revolutionized financial inclusion for millions of people over the last decade.
Many who have only limited access to traditional "bricks and mortar" banking services have turned to their mobile phones instead, and the number of unbanked adults has fallen as a result. 
Our portfolio of Mobile Financial Services (MFS) is a key enabler and our Tigo brand is often the only financial services provider available across large areas of our markets.
In Latin America, Tigo Money is now one of the largest mobile money operators in the marketplace. In 2017 Tigo El Salvador reported almost one transaction per second (total value US$515 million). 
In Africa, Tigo Pesa and Tigo Cash have changed the mobile money landscape with groundbreaking new products and services.
We see scope for continued growth as we optimize our agent networks and develop the ecosystem through increased synergies with B2C Mobile and B2C Home.
Our active subscriber penetration is greater than 45% of our base, and MFS is helping us to retain subscribers and uplift their ARPU.
We also focus on MFS as a key driver in closing the widening gender gap in digital technology.
According to the GSMA, 200 million fewer women than men now own a mobile phone in low and middle income countries worldwide.
Through MFS we develop services designed specifically for women in business, for female entrepreneurs, as well as for rural communities and farming organisations.
All of our operations have signed up to the GSMA's Connected Women Commitment Initiative and see MFS as a powerful tool to increase our female customer base and empower women through access to greater financial control of their lives.
To illustrate, in 2017 Tigo Tanzania launched the Tigo Korosho MFS solution (AR2017) now used by men and women linked to dozens of Agricultural Marketing Cooperative Unions (AMCOs).
We also work closely with international humanitarian organisations, using MFS to deliver financial aid to communities and families most in need, often in remote areas.
VIDEO: Tigo Money - A Cashless Day