Our climate change strategy is cross-functional and encompasses the management of risks and opportunities climate action poses for our business. We believe that our role in climate action goes beyond mitigation and we establish cross-functional and coss-sectoral collaboration and innovation towards adaptation and decarbonization of our value chain.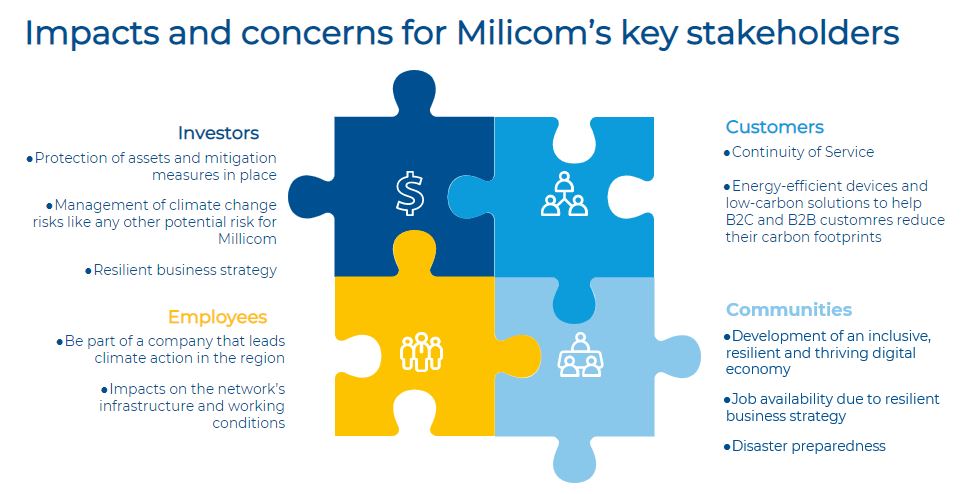 ---
We have joined the Business Ambition for 1.5°C campaign and committed to set net-zero targets under the Science-Based Targets Initiative standard.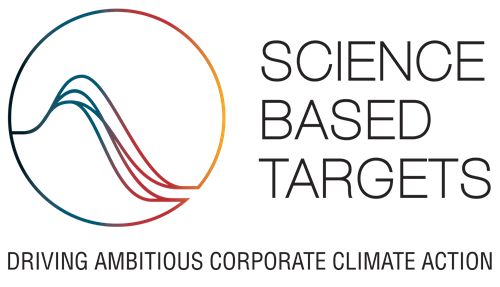 Our near-term Science-Based Targets:
Millicom has committed to reducing absolute Scope 1 and 2 GHG emissions by 50% by FY2030 and absolute scope 3 GHG emissions by 20% by FY2035, both from a FY2020 base year.  
Our near-term Science-Based Targets are consistent with a climate scenario limiting global warming to 1.5°C for scopes 1 and 2 and 2°C for scope 3 emissions.
How we will meet our targets:
Continuing cross-functional work to become as efficient as possible in our use of energy, both in our current network and in our constant roll-out of state-of-the-art technology.
Researching and implementing innovative energy sourcing models, through which we project to increase the proportion of renewables feeding our network.
Working with stakeholders throughout our value chain to reduce our reliance on fossil fuels, support governments in the pursuit of their Nationally determined Contributions to meet the Paris Agreement
We provide a comprehensive overview of our climate change governance, strategy, risk management and performance on our annual CDP Reports.