Our business provides a social good. We provide connectivity to millions of customers through our services, enabling them to access the digital world, grow their businesses and integrate the economy through mobile financial services. One of the starkest lessons the pandemic reminded us of is the crucial role of access to ICT technologies.
Digital inclusion is what we seek every day by fulfilling our purpose, for a thriving, inclusive and resilient digital economy.
5.6 Mobile financial Services customers

 

12.4 million HFC homes passed

 

300,000+

 

rural Panamanians received mobile and digital coverage for the first time in 2021.

 

13,000 km

2

 

expanded coverage area in rural Colombia

2

,

853

 

schools and public institutions

 

connected

 

in Latin America,

 

exceeding our set 2030 commitment with the OAS ICT Alliance.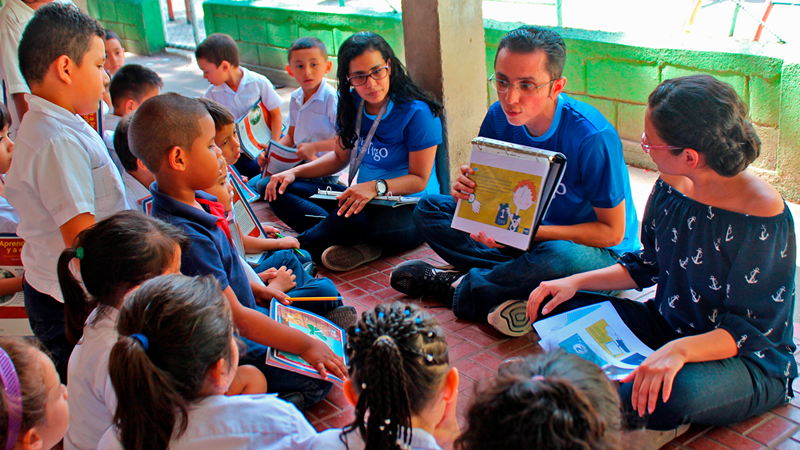 Bridging the Last Mile of Connectivity
Many people in our markets live in remote villages with minimal infrastructure. Bringing coverage to these areas often requires more than just commitment. It takes a healthy dose of Sangre Tigo.
In 2021, we traveled through forests, up mountains and over dangerous roads to install new cell towers and bring coverage to underserved communities across Latin America.
Thanks to our efforts:
More than 300,000 Panamanians received mobile and digital coverage for the first time, including 220,000 people in the Comarca Ngöbe-Buglé region, with a multidimensional poverty index of 91%.  
2,205 sites updated and 1,296 sites deployed in Colombia, expanding our coverage area by 13,000 square kilometers—an area 36 times the size of Medellin.  Each project helped close the digital divide a little more for residents by giving them access to social, educational and economic opportunities previously out of reach.   
Creating Opportunity for Kids in High-Risk Communities
In Honduras's marginalized communities, gangs often feel like the only way out for children living in poverty.
The Genesis Project gives kids another option. Since arriving in Honduras in 2015, the project has focused on motivating young people to reject violence, develop tech skills, build life plans and participate in the development of their communities.
Tigo Honduras reaffirmed our commitment to the Genesis Project in 2021 through an agreement with the National Foundation for Development of Honduras (FUNADEH) to provide free connectivity and technological training to local youth.
Aligned with our purpose to connect people, improve lives and develop communities, our aim is to further strengthen the education of Honduran boys and girls by providing internet access and digital education in high-risk communities.
To date, we've created opportunities for more than 13,900 young Hondurans, including:
Providing free internet services to more than 20 Youth Outreach Centers located in socially vulnerable communities.
Providing technology training in partnership with local and national entities, giving participants the skills to pursue employment or self-employment opportunities in tech.