Ghana - 3.96 million customers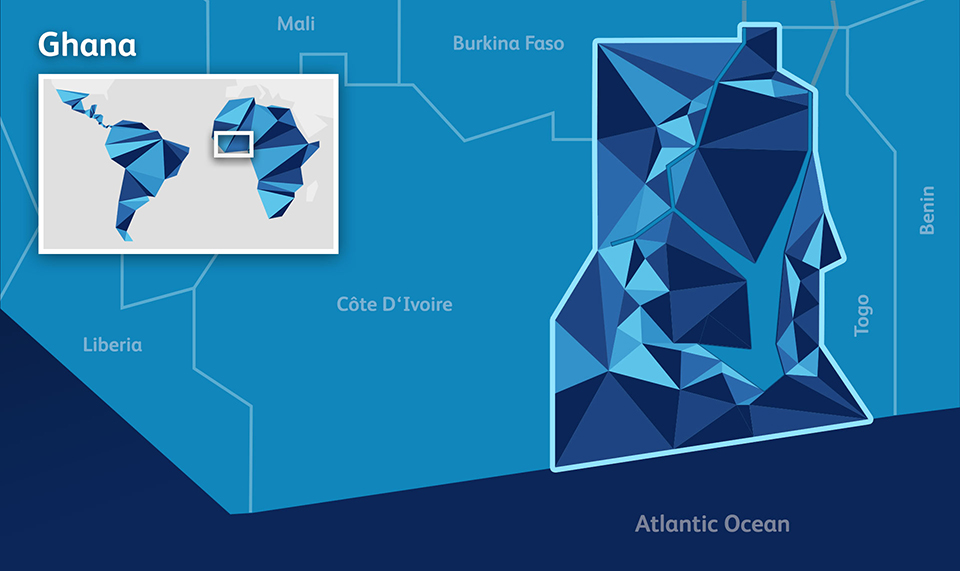 Data Statistics
World Bank 2015
---
 Population: 27.41 million
---
 GDP real growth: 3.9 %
---
 GNI per capita: $1,480
---
 Mobile penetration: 115 %
---
 Internet penetration: 18.9 %
---
 Millicom
---
 Equity holding: 100.0 %
---
 Mobile market share: 17.9 %
---
 Mobile customers: 3.96 million
---
 Market position: 3 of 6
---
 Services: Mobile, MFS
---
Transforming lives in Ghana
Tigo Ghana was the first mobile operator to launch here, in 1992. Since then, we have developed GSM, 2G and 3G networks and continue to provide services as a dynamic, highly visible brand, actively sponsoring critical social causes and promotional events.
Significant network expansion and improvements have taken place 2015, in line with a rapid increase in smartphone adoption and demand for data services. New 2G/3G network roll outs are planned for 2016 focused around Accra and Kumasi.
Our innovative partnership with Bima offers Tigo customers free insurance policy schemes, which include life insurance cover linked to airtime usage.
Connecting to the digital lifestyle
The Tigo brand is gaining strength and driving both digital and financial inclusion in Ghana.
We launched Tigo Cash in 2011, which now records 3.2 million transactions every month, and is successfully taking banking to the unbanked. Our customers now access mobile money services directly through Tigo, safely, quickly and easily. In 2015, we reported 70% growth in MFS revenues and 22% growth in subscriber numbers. New regulations that allow our customers to earn interest on account balances have made it a very powerful tool for driving acquisition and usage.
In 2014, Tigo Ghana became the first Tigo market in Africa to launch Tigo Music, the streaming service which connects customers to a playlist of more than 30 million tunes.
Tigo Business is growing with a significant new corporate customer client base added in 2015 that includes national entities. Our outlook is to grow the SME segment, focus on customer value management initiatives and drive awareness of Tigo Business as the preferred SME partner.
Boosting the economy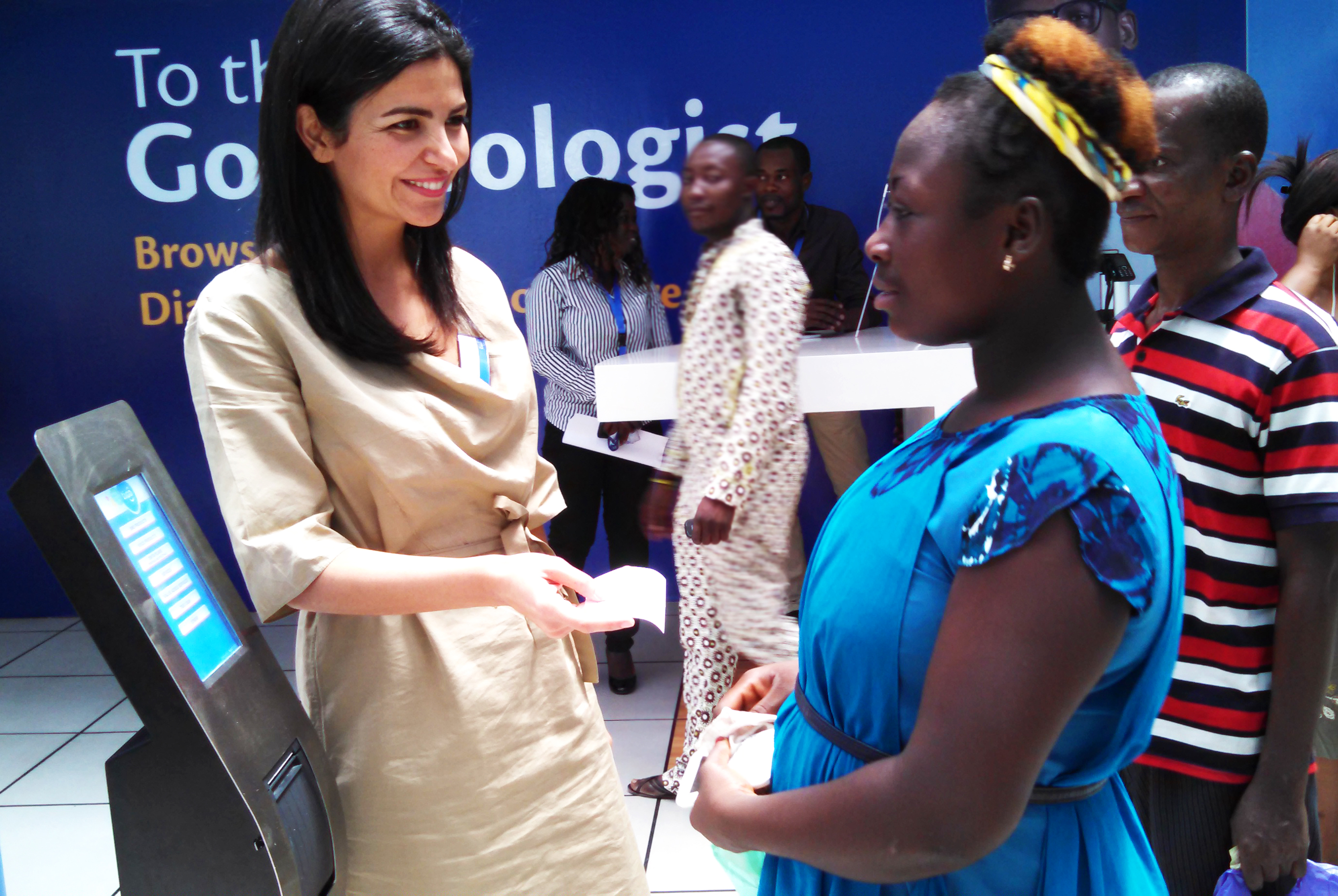 As a catalyst for growth, Tigo invests in local talent, in connecting people and in building digital infrastructure.
Our multimillion dollar program in Tigo networks and services in 2014 initially invested more than $100,000 a day in upgrades that would provide a faster, more reliable service and improve coverage and capacity. 2015 witnessed an unprecedented increase in network availability.
Acting responsibly
Our 2015 Shelter 4 Education project was televised to huge public acclaim and endorsement from state officials as well as various stakeholders. The renovation and rebuilding of six schools in deprived communities provided relief to thousands of children, teachers and communities.
The Tigo MFS team has used mobile technology to improve the lives and financial management skills of Ghanaian women, harnessing the traditional 'Susu' method of saving.
The Tigo Market Women Project currently provides more than 6000 women from 88 markets across Ghana a more secure savings scheme through mobile phone and access to other financial services.
Through partnership with USAID, Agribusiness Systems International and GADCO, Tigo Ghana has also used Mobile Financial Services to improve the lives of rice farmers, offering them access to banking services, often for the first time
The company remains focused on empowering younger generations. We know that education is a key aspect of people's development. In 2015, our marketing team attended Career and Leadership Empowerment Conferences in five regions across Ghana to talk about career counselling.
Recognition and awards
2015 : Roshi Motman named CEO of the Year – Africacom 
2015 : Named CSR telecom company of the Year – Ghana CSR Excellence Awards
2015 : Best Customer Service – Ghana Customer Service Awards
2015 : CSR Company of the Year – Ghana Telecom Awards
2015 : Best Innovative Product – Ghana Telecom Awards