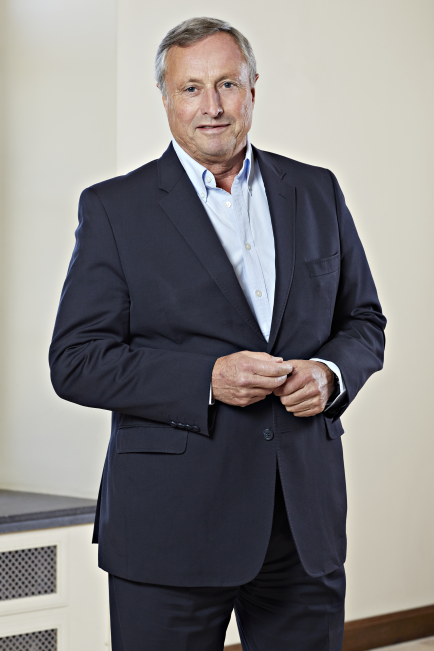 Chairman, Non-Executive Director
Mr. Tom Boardman was elected as a Director and Chairman of the Board of Millicom in May 2016, and has been re-elected each year since. He is a member of the Compensation Committee, the Audit Committee and the Compliance and Business Conduct Committee.
Mr. Boardman (1949) is a Director of the Board of Kinnevik AB ("Kinnevik"), a leading Swedish entrepreneurial investment group with investments across mobile telecommunications, e-commerce, entertainment and financial services.
He was first elected to the Kinnevik Board in 2011 and in May 2016 he was elected as the Chairman.
Mr. Boardman is a Non-Executive Director of Woolworths Holdings, Royal Bafokeng Holdings and African Rainbow Minerals. He was a Non-Executive Director of Kinnevik AB from 2011 to 2017, and Chairman in 2016 and 2017. He was a Non-Executive Director of Vodacom Group between 2009 and 2011.
Previously, Mr. Boardman held various managerial positions within the South African mining and retailing industries during 1973-1986. Between 1986 and 2002 he held managerial positions within the BoE Bank and during 2003-2010 he was Chief Executive of Nedbank Group.
Mr. Boardman holds a Bachelor of Commerce degree and CTA from the University of Witwatersrand in South Africa.
Mr. Boardman brings to the Millicom Board in-depth experience in corporate governance and oversight of both technology driven entrepreneurial businesses as well as financial groups, and retail businesses.
He qualifies as independent of major shareholders as well as the Company and its management according to the Swedish Code of Corporate Governance.
Mr. Boardman holds 8,554 Millicom shares.
Download full size image (0.44MB png 976x651 px)
Download full size colour image (0.07MB jpg 1280 x 854 px)